Project coordination:

KNMI – The Royal Nederlands meteorological Institute was founded in 1854 and is a government agency operating under the responsibility of the Ministry of Infrastructure and Water. The institute carries out applied and fundamental research in support of its operational tasks and as a global change research centre. It employs approximately 400 permanent staff.
Project partner: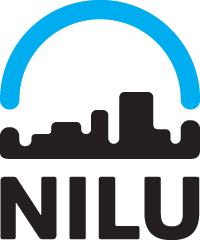 NILU – Norwegian Institute for Air Research is an independent non-profit research foundation established in 1969, with over 180 employees. NILU conducts environmental research on sources of airborne pollution, atmospheric transport, transformation and deposition, forecasting of long-term emission of greenhouse gases, exposure assessment, effects of pollution on ecosystems, human health and materials, and economic assessments.