Project coordination:

KNMI – The Royal Nederlands meteorological Institute was founded in 1854 and is a government agency operating under the responsibility of the Ministry of Infrastructure and Water. The institute carries out applied and fundamental research in support of its operational tasks and as a global change research centre. It employs approximately 400 permanent staff.
Project partners: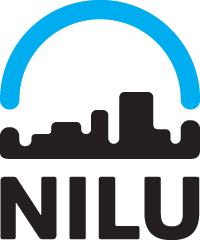 NILU – Norwegian Institute for Air Research is an independent non-profit research foundation established in 1969, with over 180 employees. NILU conducts environmental research on sources of airborne pollution, atmospheric transport, transformation and deposition, forecasting of long-term emission of greenhouse gases, exposure assessment, effects of pollution on ecosystems, human health and materials, and economic assessments.
Lobelia is a Barcelona-based company focusing on Earth Observation and Climate. It was first created as the downstream-services unit of isardSAT. isardSAT Group was founded in 2006 in Barcelona to extend the knowledge of the Earth through Remote Sensing. isardSAT is a leading expert on satellite technologies, satellite mission design and implementation as well as on proprietary algorithms for the application of satellite technology for both the climate and the environment. In 2020, Lobelia spun off becoming an independent company.